Before and After treatments at Durham DDS
These pictures reflect actual treatments and cases by Dr. Argersinger on patients at DurhamDDS. Many pictures are fillings only. The treatment in each case is described under each image.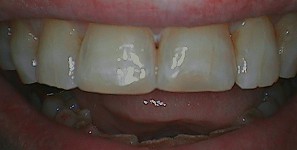 The chipped teeth above were fixed with fillings only.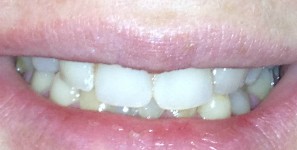 This was a complex case involving dental implant porcelain bridges, implant crowns, and composite resin veneers. All this work was upper arch only. Nothing has yet been done to the lower arch. This patient has a congenital condition that we are rehabilitating.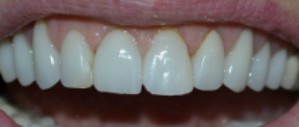 A woman visited with a fractured veneer on her front tooth. in less than 30 minutes, we were able to repair the veneer with a filling.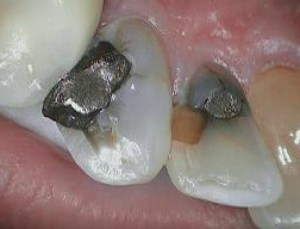 Started with a large loose silver filling, left 30 minutes later with a strong smooth tooth colored filling.